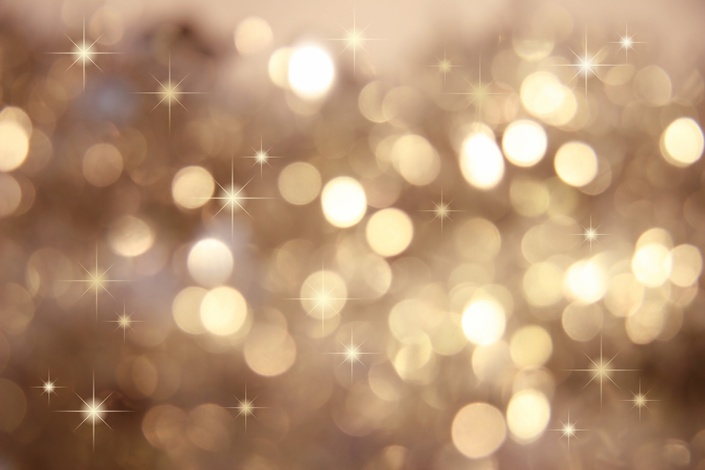 ALIGNED AS FUCK
embody your deepest truth & receive your heartfelt desires - a manifestation mastery program
Enroll in Course
Who's ready to GET ALIGNED AS FUCK?!
Who's ready to finally drop the bullshit holding you back from the life you fucking came here to experience?! For the light you fucking came here to shine?! For the fun and the freedom and the ease and grace you fucking came here to HAVE EASILY?!
It's not supposed to be so fucking confusing!!!!!! FUCK! This lights the fire under my ass because it took me a long time to figure out how all this manifestation stuff works. But maybe I was supposed to learn it the hard way so that I could share it with you more easily...
It's truly my deepest desire that all Beings know their experiences are valid! Their feelings are accepted. Their pain is allowed…
It's my intention to show all Beings that they can actually have what they want! That there truly is a way to feel how you so deeply wish to feel. That there are people who can help you get there.
…
Many of you know my story, and even more of you don't, but if you've followed me at all over the past years you'll know I've been through A LOT. I've learned SO MUCH and have embodied SO MUCH of what genuine freedom, bliss, and mastery of self can look like (of course we are always growing and evolving and embodying our Truth even more).
I've healed through pains most people will never experience, and along the way I've been creating the life of my dreams, creating the experiences, relationships, and adventures that my spirit lives for, and supporting others more and more to do the same and make MASSIVE shifts in their own lives!
So it's no surprise that my heart feels so called to offer a 6 WEEK TRAINING on HOW TO GET ALIGNED AS FUCK with your deepest desires!
I feel so passionate about sharing with those of you who genuinely resonate with this, my own process (which I've made into a universally applicable step-by-step) of how I authentically transformed and created my own life to reflect my highest passions, deepest truths, and greatest sense of wholeness and freedom; how I continuously manifest and experience my most exciting wants and desires; and how YOU can apply the same process to your life to find peace, healing, and love to manifest YOUR deepest desires, literally as a byproduct of evolving into your truest Self <3
I've been setting the stage energetically for the container I'm creating for those of you who feel called to step into your next level of embodiment of Self, whatever that looks like for you.
My heart commits to support you in allowing your best Self to surface in your life, like it has and continues to do so in my life =)
...
What you get:
All the tools to manifest your deepest desires and experience a MEANINGFUL LIFE WITH PURPOSE, JOY, FREEDOM, ADUNDANCE =)
Included in the 6 weeks:
*6 trainings, structured as follows:
Week 1: Ultimate Clarity: get crystal clear on what your most prominent desire is, what that looks like, and what it means. Know where you're going, where you're at, and find clarity on how to get there, as well as an overview of The Process.
Week 2: The Process: Learn Hina's step by step process on how to heal, clear, and manifest your goals and desires, and apply it into your own life. You will be guided to go deep and pinpoint the physical and energetic blocks you didn't even know you had that are holding you back from your dreams, as well as how to destroy the obstacles in your way.
Week 3: Energetic Focus: No more energy leaks! Learn what energetic focus really means and looks like, and clean up those physical and energetic leaks from your own life that are keeping you from what you want.
Week 4: Self Love/Integration!: By now we've learned and implemented A LOT. And this is the perfect week to integrate it all. But it does not mean we do nothing! You are guided into deeper and deeper vibrational clarity and discovering what deep self love looks like for you, which calls in profound healing and brings you into ALIGNMENT with your best Self.
Week 5: Flow, baby, Flow!: It's ALL about the flow, baby! Flow state is where all the MAGIC happens! It's where things just work for us and our life turns into an epic adventure!! Learn tricks, tips, and tools to get back into flow state quickly! With flow comes bliss, excitement, fun, and manifestation =)
Week 6: Reap The Rewards!: Step outside your comfort zone and learn when and how to take inspired action from your new-found clarity and how to receive from the Universe all that you've moved towards during this course. Continue to allow yourself to receive your best life as you continue to apply these steps over time.
...As well as…
*6 live Q/A sessions
*"Hwk" each week to really get you to dig deep and ask the right questions
*Access to private FB group where you can share your journey with like-minded community and myself to gain support and guidance
*Lifetime access to all content!
...
2018 is the year to just do the damn thing! The year to ALLOW it all to happen for you! The year to fully say YES to how you've always wished to show up in the world. Are you ready? 2018 LET'S DO THIS!
IT"S TIME TO ROCK IT!!
With Love,
Hina xo
Your Instructor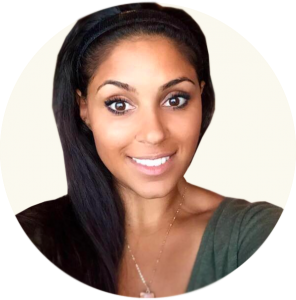 Hina is an attorney by trade, but her deepest passion has always been holistic health and wellness, personal development, and embodying her highest expression in this life and supporting other bad asses to do the same! She has been in the field of personal development professionally for over 15 years.
Authentic expression, aligned living, and playing this game of Life ALL IN is what sparks Hina's spirit and purpose for living.
"I love and live to spread the keys to incredible health – mind, body, and spirit. My intention is for you to discover what you're really capable of, and for you to live your life from THAT space…"

Frequently Asked Questions
When does the course start and finish?
The course starts April 1, 2018 and lasts for 6 weeks, however you have full access to course content for life!
How long do I have access to the course?
How does lifetime access sound? After enrolling, you have unlimited access to this course for as long as you like - across any and all devices you own.
What if I am unhappy with the course?
Due to the nature of the information offered in this course, we have a no refund policy. However, if you are genuinely unhappy, contact us at
[email protected]
and together we can create a winning situation!
Hey You,
What would happen if you fully asked for what you deep down truly desired, without justifying it or down-playing it?
What would happen if you committed your INTENTION to living from THAT space?
What would happen if that thing actually came true? How would you feel? What would you do? How would you live life differently?
You'd be happy as fuck, that's what!
And the best part is, that happiness would not be conditioned on anything. You would know your Self so deeply that you'd radiate that special something that makes others turn their heads and wonder how they can get some of what you have
So, what do you want more than anything?
Do you realize you're worthy and deserving of experiencing it?
This course offers the potent opportunity for exactly this - how to get clear on your core desire and then HOW TO LET IT INTO YOUR LIFE!!
This course is no joke. This process WORKS if you work it.

Your time in now. It's time to receive your best life.
Always in full support,
The Sundo Holistic Team
xoxo